A few weeks (possibly months) ago, I asked mum to teach me to sew again.
I thought we would try with some baby clothes for my godson Samuel. I figure it is more fun when making cute baby stuff and also Samuel won't complain that something is a little off.
However mum was keen to try making modern cloth nappies, so with a bit of research and a bit of internet shopping, I got everything ordered and printed a wee weka pattern. We spent the morning watching a couple of videos of various parts of the process I had downloaded and then got to making sure we understood all the instructions.
Here is our creation: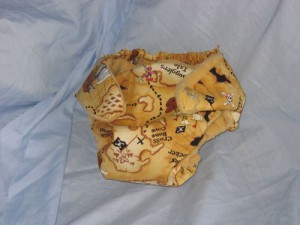 This is the nappy without velcro. It is an All in One pocket nappy.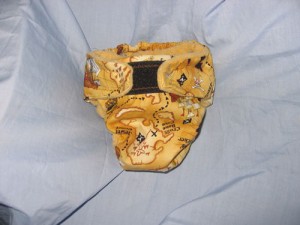 This is the final nappy with velcro. We used velcro for the first nappy and now that we have the hang of what we are doing will get a snap machine for the rest. Velcro is fine for sammy at this stage, but as he gets older I'm guessing he will work out how to pull it off.